»Sew blouse(s)«, that has been on my sewing-list since ages. I haven't been sewing a lot the last couple of months, and the only things that made it were items with a fixed deadline: birthday dress, Vaulting-unitard for a tournament, »Erstkommunion«-dress, test-sewing … So I tried to outsmart myself and bought some beautiful Tana Lawn by Liberty specifically for a blouse, put it on top of my fabric stash beside my sewing machine and always put it on top again, when I had finished another project.
Well, 7 months later, here it is: my new blouse. In between were some other projects (see above) and some pattern research. Originally I favored the Roscoe blouse pattern – but then I read some reviews, that the Roscoe is quite »roomy« and a lot of people made it 1-2 sizes smaller. As I would already have needed the smallest size I decided that would be a bit too risky without making a toil (which I was too lazy to do) and searched for a similar pattern. A couple of weeks ago Atelier Jupe released a new pattern, the »Olivia blouse« and I was sold. That's the kind of relaxed look I really like. The dresscode in my office is not at all formal and this would fit in perfectly.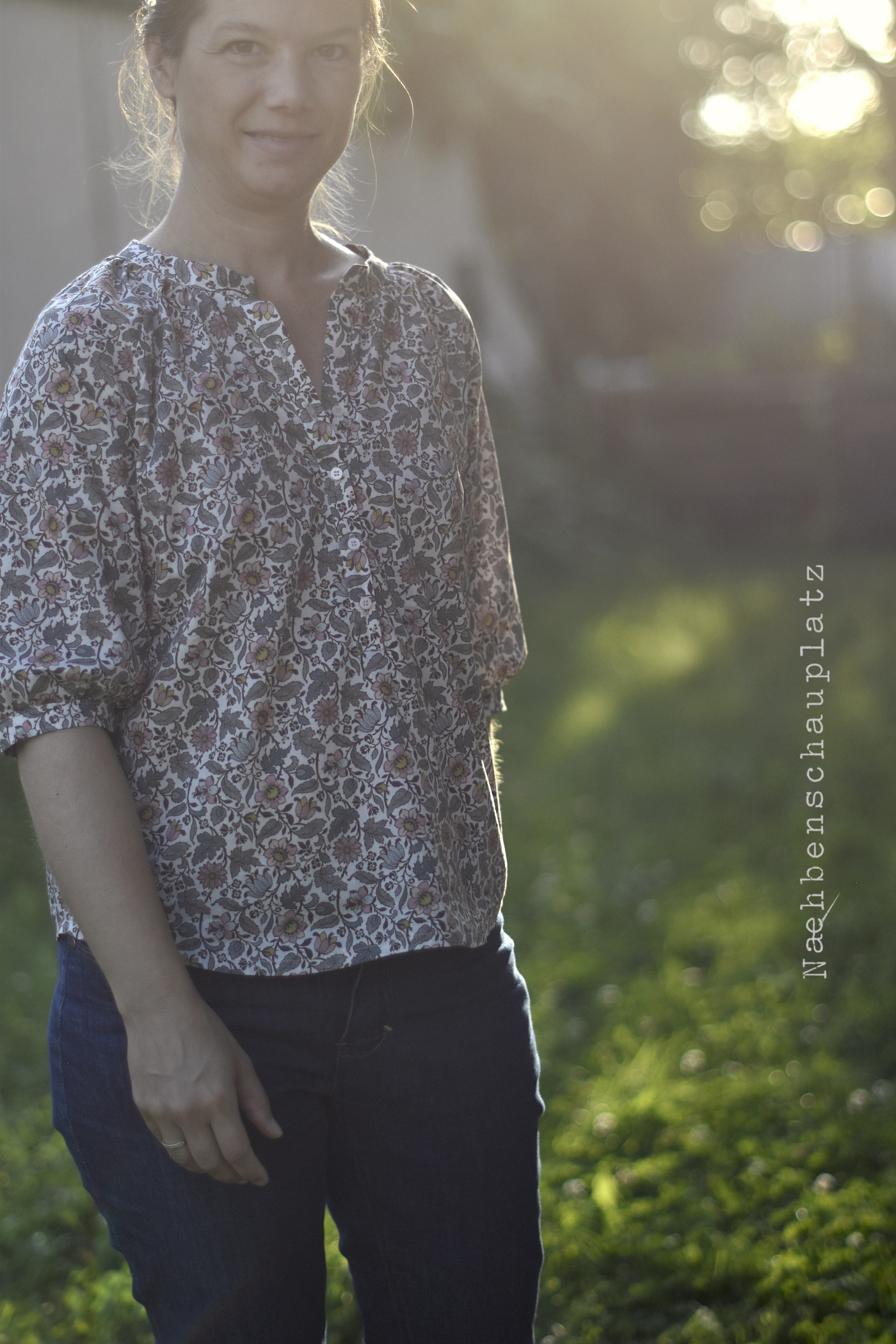 Sewing the blouse was as fast as lightning in relation to how long it took me to begin with – the English instructions for the blouse were clear enough, it just took me a bit to figure out how the placket is ironed. But as I followed along the instructions the problem solved itself step by step and the biggest hazzle were – as usual – the buttonholes and attaching the buttons. By the way, I sewed a size 2 (bust) and widened to a size 6 for the hips – which probably would not have been strictly necessary.
Liberty's Tana Lawn is a dream to sew with, it's not to see-through and for the sleeves I do like, that it has not as much drape as a viscose would have so the sleeves have a nice volume. Talking about the sleeves: this is the original length and my arms are quite short, normally I always shorten sleeves – so if you want longer sleeves, check the lengh bevor cutting out your fabric! Why the front of the collar sticks out a bit I do not know, I hope a good wash an another round of ironing does the trick …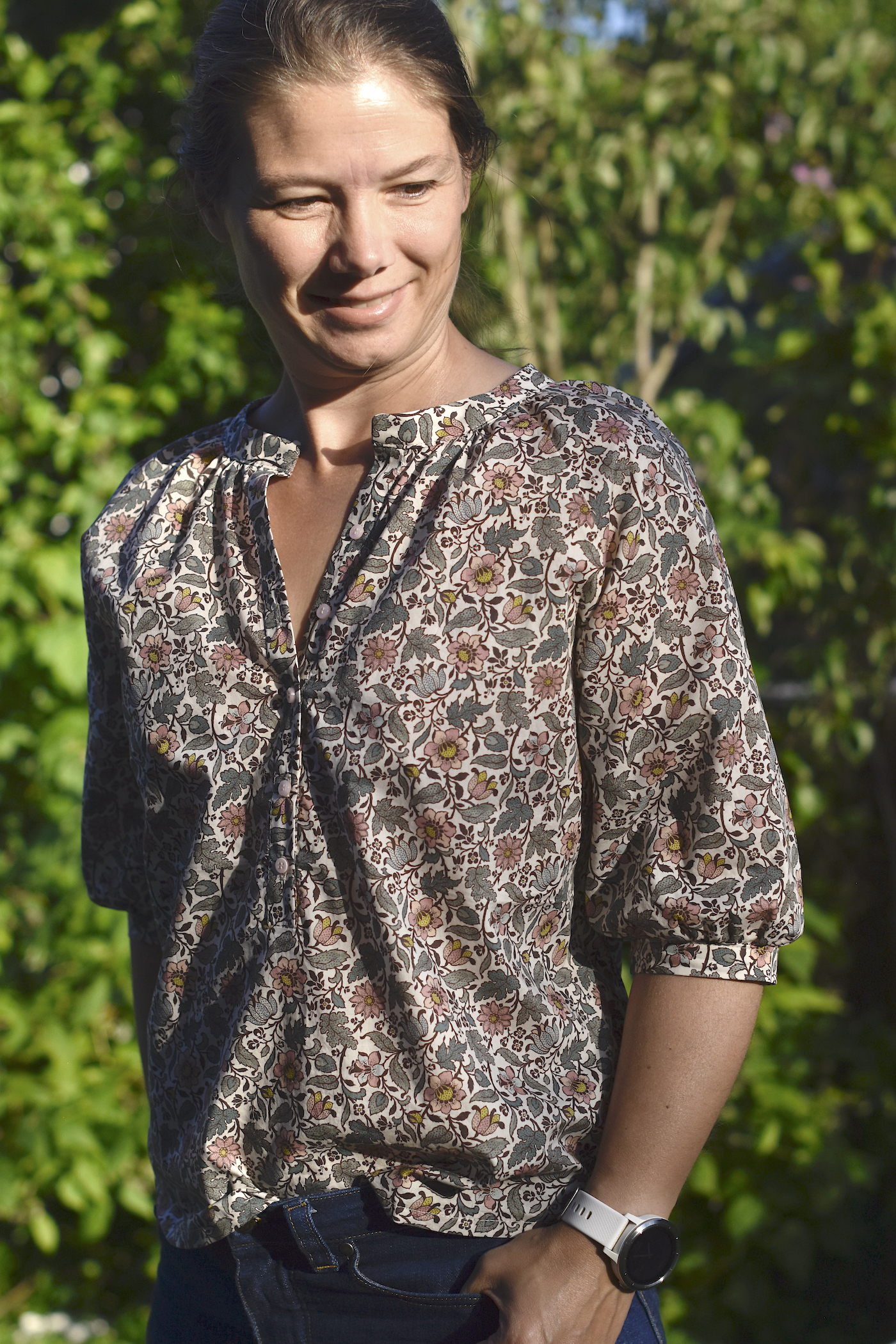 As the fabric with the roses reminds me very much of the »Sleeping Beauty« I just had to take a picture with the roses in my garden. By the way I'm wearing the blouse with my me-made Liana Jeans and I'm sure, that blouse will get a lot of wear, very happy with the outcome.